Mathematics
This page provides information on topics such as curriculum, assessment and rules. We welcome any suggestions to improve this page for individuals working to provide high quality math programs for students. Join the mathematics mailing list and receive updates as information becomes available.
The Curriculum Division mathematics team provides direction and leadership to the mathematics programs, Kindergarten through grade 12.
The mathematics staff does the following:
Assists districts statewide with implementation of the Texas Essential Knowledge and Skills (TEKS) for mathematics
Oversees the development and management of state-funded professional development programs
Collaborates with the Division of Student Assessment in the development of state mathematics assessments
Assists the Division of Instructional Materials and Educational Technology (IMET) in overseeing the textbook adoption process for K-12 mathematics instructional materials
Reviews state certifications related to mathematics with the State Board for Educator Certification (SBEC)
The mathematics team provides ongoing communication with the field related to mathematics curriculum and graduation requirements in Chapter 74.
Announcements
Resources for the Mathematics TEKS Webpage
The Resources for the Mathematics TEKS webpage provides resources to assist parents and teachers in the transition to the revised mathematics TEKS for K-8, which were implemented in 2014-2015.
Presidential Awards for Excellence in Mathematics and Science Teaching (PAEMST)
The Presidential Awards for Excellence in Mathematics and Science Teaching (PAEMST) are the highest honors bestowed by the United States government specifically for K - 12 science, technology, engineering, mathematics, and/or computer science teaching. The awards were established by Congress in 1983. The National Science Foundation, under the direction of the White House, approves the Texas candidates for the national award. If selected as an awardee, the applicant will receive recognition from the President of the United States, an all-expense-paid trip to Washington D.C. for recognition and professional development events, and $10,000 to be used at the awardees discretion from the National Science Foundation.

This cycle is for teachers of kindergarten through grade 6. In Texas, eligible teachers who submit a completed application by the PAEMST deadline to submit, will receive 25 CPE hours.
THE NOMINATION WINDOW IS NOW OPEN.
For more information, please visit Presidential Awards for Excellence in Mathematics and Science Teaching.
Contact Texas State PAEMST Coordinators
If you are interested in helping out  the 2023-2024 review cycle as either a mentor or reviewer, or have any other questions, please contact your Texas State PAEMST Coordinators at tx_paemst@tea.texas.gov.
PAEMST Texas State Finalists for 2023
The 2023 competition recognizes grades 7 through grade 12 mathematics and science teachers whose innovative methods bring teaching to life in the classroom. The Texas state secondary finalists we are listed below:
Sarah DiMaria teaches Precalculus and AP Calculus at Cedars International Charter School in Austin, TX.
Timothy McMahon teaches Precalculus, AP Calculus, and AP Statistics at Kaufman High School in Kaufman ISD in Kaufman, TX.
Michelle Duphorne teaches Advanced Algebra I, Algebra I, Advance Geometry, AP Calculus, and AP Statistics at Grand Prairie College Institute in Grand Prairie ISD, Grand Prairie, TX.
Sara Stieg teaches seventh grade Honors Math and eighth grade Algebra I at North Ridge Middle School in Birdville ISD, North Richland Hills, TX.
Professional Development
Several statewide mathematics professional development courses are currently available face-to-face at your ESC and online through the Texas Math Support Center. New courses will be available soon. For details on available courses and how to access them, contact your ESC, visit the Texas Algebra Ready website, or visit Texas Math Support Center.
Related Links
The resources below address various topics related to teacher assignments, the standards, and instructional materials.
Awards
The Presidential Awards for Excellence in Mathematics and Science Teaching (PAEMST) are the nation's highest honors for mathematics and science teachers.
Assessment Links
The following links provide support from the Student Assessment Division.
Response to Intervention Materials (RtI)
The following links provide free resources for Texas teachers to assist students in all tiers of the RtI framework.
ESTAR/MSTAR (outside source)
Texas Algebra Ready (TXAR) Initiative (outside source)
Texas Regional Collaboratives (outside source):
The Texas Regional Collaboratives for Excellence in Science and Mathematics Teaching (TRC) support a network of K-16 partnerships to provide high-quality, sustained, and intensive teacher mentoring focused on strengthening science and mathematics content and pedagogy. This infrastructure of over 56 institutions of higher education collaborates with the Texas Education Agency, education service centers, school districts, and business partners. The TRC has an 18-year track record of designing and implementing exemplary professional development using research-based instructional models, materials, and best practices. Visit the TRC to receive the latest information about science professional development.
Other Resources
The following documents are provided to assist math teachers in the planning process.
Contact Information
Curriculum Standards and Student Support
(512) 463-9581
For questions or additional information, please submit a Curriculum Request Form through the TEA Help Desk.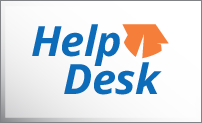 Please subscribe for newsletter updates from the mathematics team.

Math and Science Team
Shawna Wiebusch
Math and Science Director
Carla Bailey
Elementary Math/Science Content Specialist
Julie Kuhn
Mathematics Achievement Academies Coordinator
James Slack
Secondary Mathematics Specialist
Michelle Sedberry
Statewide STEM Coordinator
Liz Baker
Secondary Science Specialist