English Language Arts and Reading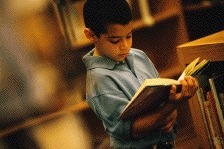 Curriculum Standards page contains information on curriculum, assessment, and rules. We welcome any suggestions that will improve this page for individuals working to provide high quality reading and language arts (RLA) programs for students. Join the English Language Arts and Reading mailing list and receive updates. 
The RLA team in the Curriculum Standards and Student Support Division provides content expertise and plans strategically with stakeholders implementing TEKS-based instructional programs.  
RLA staff collaborates with the Student Assessment Division to develop state reading and writing assessments, assists the Instructional Materials Division in overseeing the state instructional materials adoption process for grades K-12 RLA instructional materials, and reviews state certifications related to RLA with the State Board for Educator Certification (SBEC).
Additional responsibilities include providing information about dyslexia and Texas graduation requirements. Information about dyslexia is available on the Dyslexia page of the website. Please see the State Graduation Requirements page for information about high school graduation.
Revised TEKS Resources
The Resources for the Revised English and Spanish Language Arts and Reading TEKS webpage has been created to assist parents and teachers in the transition to the revised English and Spanish language arts and reading TEKS for implementation as follows: kindergarten-grade 8: implementation beginning with 2019-2020 school year and grades 9-12: implementation beginning with 2020-2021 school year.
R/LA STAAR Resources
Sample writing items for grades 3–8 revising and editing are now available on the new Reading Language Arts STAAR Sample Items page.
STAAR Writing and English I, II, III Resources
Professional Development
Statewide professional development opportunities on reading and language arts topics are currently available at regional education service centers (ESCs) and online through the Texas Gateway.
Contact the reading and language arts specialist at your regional ESC for upcoming professional development opportunities.
Frequently Asked Questions
The following document provides information about Bible literacy in Texas.
Bible Literacy Frequently Asked Questions (PDF, 93KB)
Related Links
The following resources provide more information to support educators, accelerated instruction, and state assessments.
Children's Learning Institute (outside source)
English Language Arts and Reading Support Site (outside source)
Mathematics and Reading Academies
Texas Literacy Initiative 
Texas SUCCESS (outside source)
Vaughn Gross Center for Reading and Language Arts (outside source)
Documents
The following documents are provided for additional information and assistance.
Reading/Comprehension Skills for Grades K-12 (PDF, 121KB) - a critical component of the English Language Arts and Reading standards
Reading/Comprehension Skills for Grades K-6 (PDF, 173KB) - a critical component of the Spanish Language Arts and Reading standards, in Spanish
2014-2018 Commissioner's List of Reading Instruments (PDF, 995KB)
Red Book Series, Book 1: Beginning Reading Instruction (PDF, 200KB)
Red Book Series, Book 2: Comprehension Instruction (PDF, 254KB)
Red Book Series, Book 3: Guidelines for Examining Phonics and Word Recognition (PDF, 197KB)
Red Book Series, Book 4: Research-Based Content Area Reading Instruction (PDF, 182KB)
Red Book Series, Book 5: Promoting Vocabulary Development (PDF, 357KB)
Contact Information
Jim Doris
Reading Language Arts/ Social Studies Director

Reading Language Arts Content Specialist
Guiomar Andujar

Curriculum Standards and Student Support Division
curriculum@tea.texas.gov
(512) 463-9581